Did you miss me? You've been waiting with bated breath haven't you? Sorry, been a busy boy, getting most of my work done before embarking on the annual Dunmore golfing festival. I am thus blogging from the comfort of the StenaPlus lounge on the delayed ferry crossing to Dublin - it's going to be a rough one.
complete ******
Now, last time we met I had a whine about Keith Vaz and Polly Toynbee but there is a yet greater ogre in my red ink and I must ask those of a delicate disposition to look away now because the following two words may cause offence: Ken Livingstone. What a dick. If Londoners are seriously about to elect as mayor this mendacious, avaricious, small-minded pygmy then I despair. London, I love you but please, please, don't do it. This is not a plea for Comedy Boris. It's just a plea not to invite derision upon yourselves
Bardic haka
To cheerier matters. I've raved before about Shakespeare's Globe but I saw a performance there last Monday which was awesome
- Troilus and Cressida
in Maori. Seriously bloody brilliant. Part of the cultural Olympiad, all 37 plays are being presented in different languages. Catch one of them if you can. The Bard transcends even his own language.
One bad thing about the Globe however - they have succumbed to what I take to be a bizarre egalitarian design whereby the gents' toilets contain only cubicles and no urinals. This slows down the whole generally manageable business of a bloke having a slash. Our ability to pee standing up is one of our few cultural advantages and the mass urinal is one of modernity's great space-saving devices. Bring back the pisser!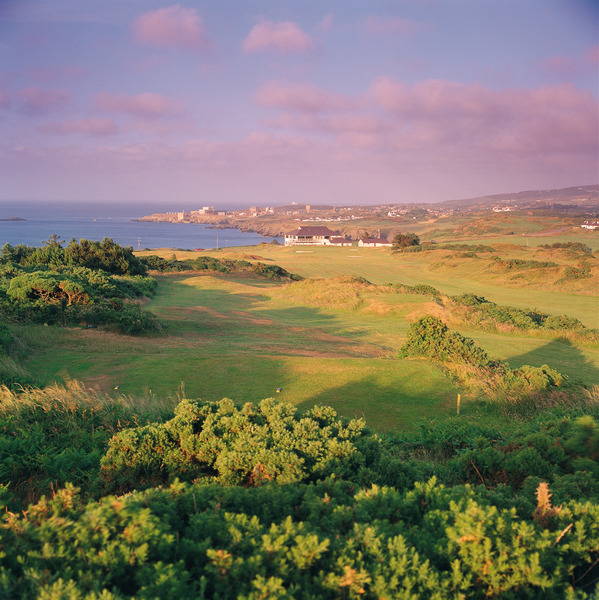 See that ball in the gorse-
that's mine that is
Beautiful, Beautiful beast. No, not me, nor most certainly Big Willy Macfarlane or John Brain my golfing compadres who sit opposite me as I type. No, I speak of Bull Bay Golf Club where we yesterday battled strong winds in the traditional pipe-owner. The official record will show that John won our contest - what it will not tell you is that Willy and Brain both rode in an electric cart, the pair of inexcusable faggots. They even nearly drove that over a little cliff, pair of clowns.
I remain, indisputably, our finest athlete. This is not a great boast.